BlockFi, a financial services platform, has been ordered by the New Jersey Bureau of Securities to stop accepting and selling consumers interest-bearing accounts. Since the 'bull-run,' this is the first time the financial authority has issued a cease-and-desist order to a digital currency platform that pays a return on the money its users lend.
The New Jersey Attorney General's Office indicated in a draft press release distributed to the public on July 20 that BlockFi has been supporting its activities by selling unregistered securities, which is purportedly against securities legislation.
The cease-and-desist order has served as a model for other states and federal agencies. For example, a few days after the Bureau's order, the Alabama Securities Commission (ASC) and the Texas States Securities Board (TSSB) joined New Jersey to take action. Over BlockFi's refusal to register its Interest Accounts with authorities, the ASC issued a show-cause order on Wednesday, followed by the TSSC, which plans to hold an allegations-related hearing.
He went on to say that BlockFi's Interest Accounts are not a type of security. "As a result, we disagree with the New Jersey Bureau of Securities' action," he continued.
While regulators pursue unregistered digital currency exchanges, a fully regulated exchange has launched.
Fabric Swap, dubbed the "new kid on the block" by Fabriik Markets, is a digital marketplace that allows clients to exchange digital currencies directly. Fabric Markets said that it is "a one-of-a-kind, innovative, and intuitive trading experience" that allows users to purchase and sell digital currencies more quickly in a regulated environment.
The platform also provides real-time digital asset news to assist customers in making trading decisions and an instant view of the customer's portfolio performance.
In more exciting news, CoinGeek Conference returns for its second leg this year and opens its doors in New York. The eighth CoinGeek Conference will be an in-person event and run from October 5 to 7 at The Sheraton Times Square, covering the latest developments in the BSV blockchain ecosystem. To register to attend, click here.
And to cap off the week, take a look at these Tiktok sensations! Scottish-based huskies Kenny Dog-Leash and Paul Dogba are joining the latest launch of the Ayr United 2021/2022 kit.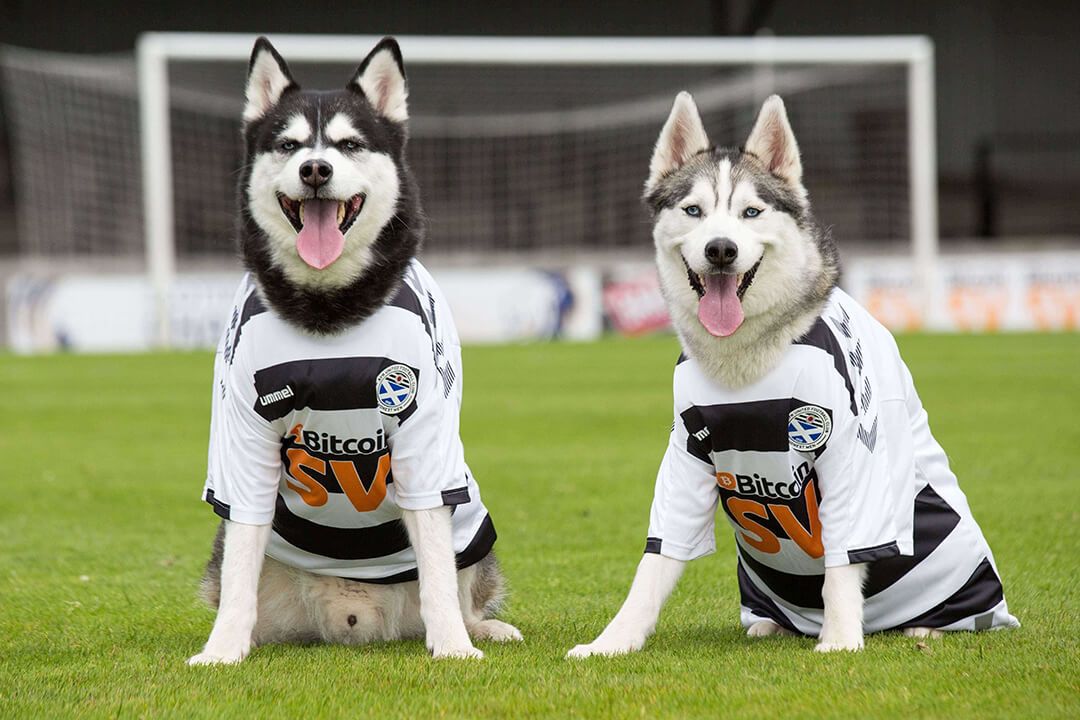 Calvin Ayre, the founder of venture capital firm CoinGeek, is sponsoring the Honest Men for the tenth year, making it one of the most long-running sponsorships in recent years. Calvin Ayre invests in and focuses on enterprises that employ BSV, the original Bitcoin protocol blockchain, financial breakthroughs, data management, cybersecurity, and transactive digital tokens.