The trader who nailed Bitcoin's violent collapse from above $60,000 to the lows of $50,000 is now predicting that the leading crypto asset will ignite an epic bounce and restart its bull market.
On April 12th, trader and crypto analyst Loma told his 128,300 followers that he believed Bitcoin would trap bulls with a fake breakout just as crypto exchange Coinbase gets listed on the stock market.
"Scenario I'm looking at for BTC heading into COIN listing:
>Takes highs leading into listing
>Impoverishes breakout buyers/ascending triangle traders
>$70,000 towards the end of the week/week after."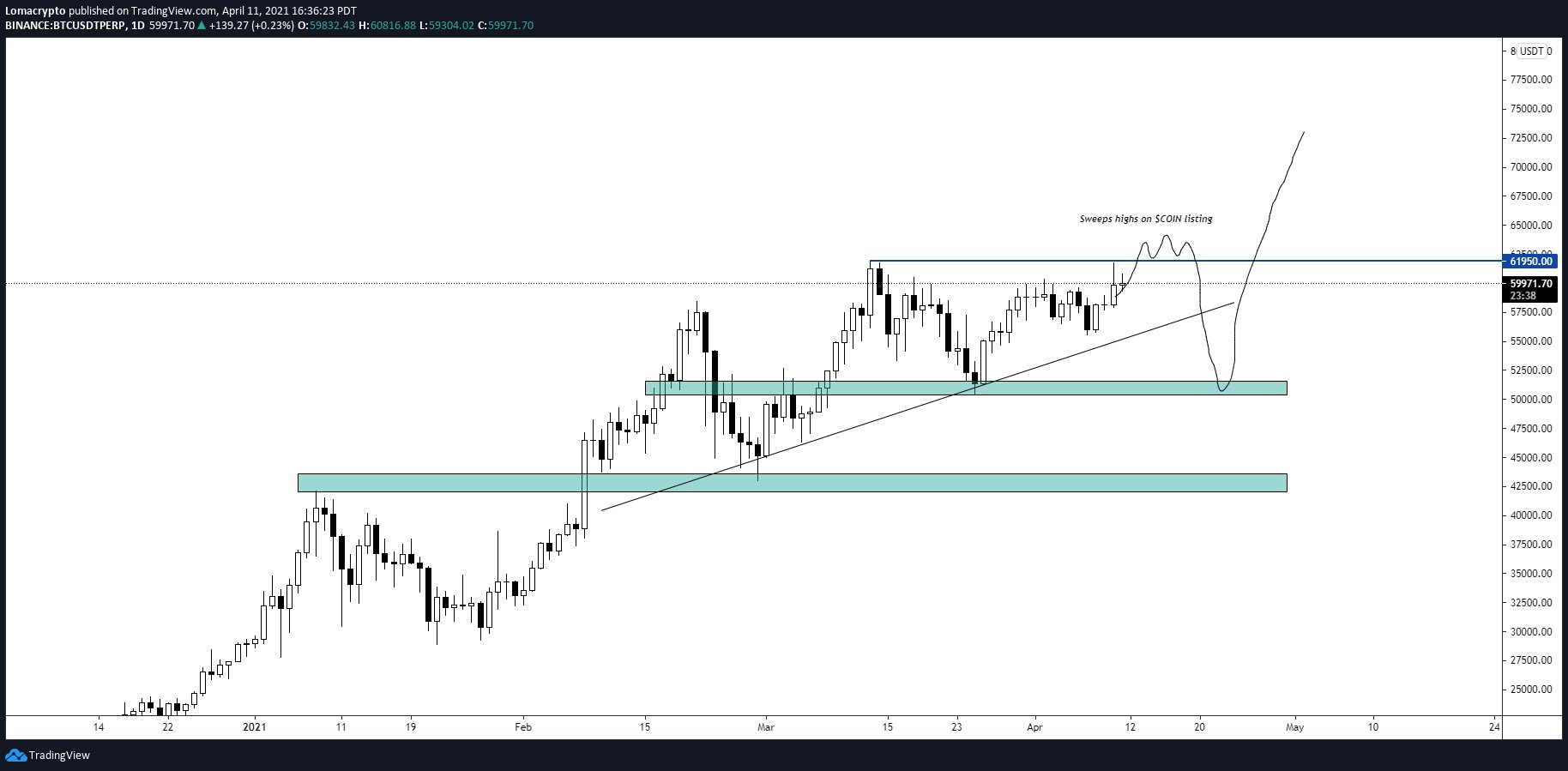 On Saturday, Bitcoin and the broader crypto market abruptly took a nosedive with the flagship cryptocurrency plummeting to as low as $52,810 according to CoinGecko. The seismic move sent shockwaves through the crypto verse as it triggered $7.9 billion in liquidations.
Although Bitcoin dropped nearly 15% from $60,859 in a matter of hours, Loma believes that the worst of the pullback is over.
"$50,000 bottom. Run it back, turbo… I would celebrate being right but being correctly bearish in a bull market feels like ****. Send this **** back up, $70,000 imminent."
The widely-followed trader also highlights that the massive pullback does not indicate that the crypto bull market is over.
"This ain't the top by the way. This would be the weirdest top I've seen. Pullbacks are part of the process. If you're bullish, pullbacks are what you need to compound your gains even further. Hence, where BULLISH SELLING comes from."
Source: dailyhodl.com